Due to the increasing demand for translation services, several companies and agencies have emerged. However, many people are skeptical about the efficiency and authenticity of these platforms.
Rapid Translate, a professional translation company, has also started making waves, and prospective users are asking questions. In this case, people are looking to confirm its legitimacy. So, is Rapid Translate legit?
From hundreds of online reviews, Rapid Translate is one of the most legitimate translation services. This company, which offers translations in over 60 languages, has attracted and retained thousands of customers and repeat users. While the company offers document translations with global acceptance, it also provides certified translations, business translations, and immigration services translations. This article discusses its authenticity in depth.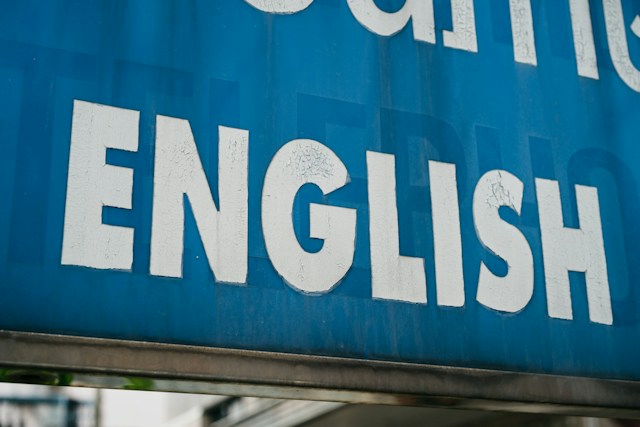 Is Rapid Translate Legit? What Makes This Website So Credible?
For new or prospective customers, it's crucial to research a company or service provider's background in advance. Customer reviews serve as valuable indicators of a platform's authenticity. However, individuals often consider these reviews alongside other metrics to form their own conclusions. Considering past customer feedback, it's evident that Rapid Translate provides a service that goes beyond satisfaction.
From close to 700 individual customer reviews, Rapid Translate has curated a 4.9-star review on Trustpilot. These customers have lauded the company for its accurate translations and excellent customer service. From these reviews, 97 percent of users dropped 5-star acclaim for the company. These reviews indicate the level of customer satisfaction with their services.
But not just that, the platform also fulfills the needed extra requirements for its translation services. For instance, the company, a member of the American Translators Association, also signs and stamps on translated documents. These stamps and signatures guarantee the originality of the document, resulting in worldwide acceptance. Additionally, Rapid Translate's completed jobs come with certificates verifying their accuracy.
Rapid Translate provides human translation for all the jobs they do. The company rigorously tests its translators to ensure they meet the complete requirements. Besides that, the company has also implemented secure encryption measures on its website to bolster security. The company also stipulates that all staff and translators must sign non-disclosure agreements to enforce confidentiality.
This Miami-based company continues to prove itself as one of the pacesetters in the translation industry.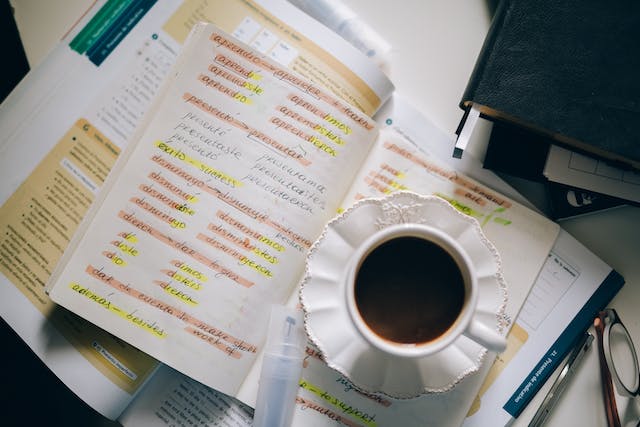 What Services Does Rapid Translate Offer, and How Legit Are They?
Rapid Translate offers primarily document translation services. They pride themselves on their accurate translation services, certified translations, USCIS translations, and business translations. They also offer translations for documents meant for the United States Citizenship and Immigration Services.
Certified Translations for Certificates and Documents
Rapid Translate is well-acquainted with translating critical official documents. These documents can include birth certificates, transcripts, marriage certificates, and more. This kind of translation differs from a regular translation since authorities must accept it as legally binding.
This is how people translate documents originally in other languages to English for legal use. Certified translations also indicate the document's accuracy and completeness, making the professional translator responsible for any misgivings. The translation service also signs, stamps, and dates the certified document to ensure compliance. Of course, all these indicate the legitimacy of a translation service.
USCIS-Certified Translations
Rapid Translate smoothly navigates the translation process for the United States Citizenship and Immigration Services. This company offers complete USCIS-certified translations that meet the requirements, also boosting acceptance.
For USCIS-certified translations, Rapid Translate assures a 100% guarantee of approval. Their professional translators also provide notarization services when required. Given their high-risk nature, the staff and translators consistently prioritize meticulous attention to detail for these documents. Translators undergo training to manage intricate processes and ensure compliance adeptly.
Business Document Translations
Besides translating official documents, Rapid Translate also works with business documents. Rapid Translate can translate all forms of business documents into over 60 languages. Translators can translate business documents such as employee manuals, leasing contracts, press releases, course guides, rental agreements, and mortgage applications.
Other translatable documents include financial statements, surveys, handbooks, employment contracts, payroll, meeting minutes, patent applications, tax records, and company brochures. Rapid Translate has cemented itself as a top player in the industry, bolstering its reliability and efficiency.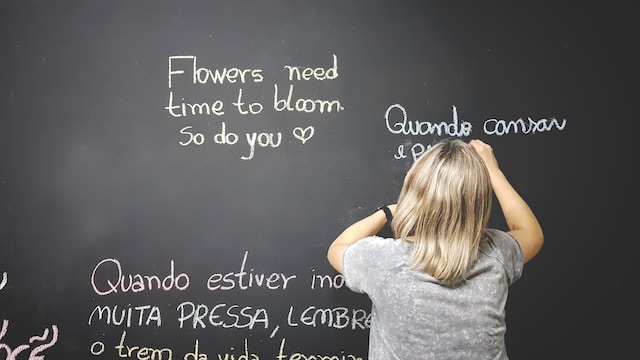 Why Choose Rapid Translate Over Other Options?
Rapid Translate appears prominently in the translation industry, standing out among its counterparts. People often ask about the specific features that set the company's services apart. Factors such as a user-friendly interface and working efficiency contribute significantly to the superior services offered by this platform.
The Company Provides Professional Human Translation
In contrast to other translation companies using machine or hybrid translation systems, Rapid Translate exclusively offers professional human translation services for its customers. The company has explained that it takes its translators through detailed tests to ensure that it hires quality translators. The company prides itself on superior human translations and does not use automated translation systems.
Rapid Translate Offers Swift Turnaround on Orders
Regarding efficiency and speed, Rapid Translate performs tasks with the fastest turnaround time. The website indicates that the company completes and returns orders of up to three pages within 24 hours. On the other hand, it insists that orders of four to six pages can take up to 48 hours.
However, customers have noted that they receive their orders quickly. While some customers received their translated documents within 15 hours, others received them as fast as four hours. From these indications, the company offers one of the most rapid translations in the industry by a mile.
Besides regular orders that sometimes take several hours, customers can fast-track their work for an additional fee. When this happens, the company pushes the user's order to the front, making it a priority. This way, they can quickly obtain their documents within a few hours. 
The Translation Company Charges Relatively Low Fees
Another upside to using Rapid Translate is its low fees compared to other translation services of its caliber. While other services charge per hour or word, the company places a flat fee for a document page. This website charges $27.99 per page to translate a document. The website charges an additional $10 to fast-track your work.
Although the service offers translation in over 60 languages, the price remains constant for each language. After arranging your order, customers can make payments via various portals. For instance, customers can use their VISA, MasterCard, Discover, and American Express credit and Debit cards.
Rapid Translate Provides Physical Copies of Documents
Besides providing digital copies of translated documents, Rapid Translate allows users to access their physical copies. In such cases, the company mails the documents via USPS and offers two mailing options for customers.
The first mailing option to deliver physical document copies triggers a mailing order two to three days later. In this case, the delivery company usually hands over the document within three to five business days. Of course, it can sometimes take longer based on issues from the delivery company.
Customers can also opt for overnight shipping, which usually arrives within one business day. It could also take longer if there are delays from the shipping company. Users must always pick from the available options for delivering physical documents. Usually, most users ask the company to send copies of the translated documents to their email.
The Website Is Quite Easy To Use
Another noteworthy aspect of Rapid Translate is its user-friendly website. The website features a clear and straightforward interface, making it easy for users to place orders seamlessly. When you open your browser and visit the website, the order button is prominently displayed. The website displays a list of services, allowing customers to locate the specific service they need.
From there, the website spells out the steps for sending a document, picking the options, and making payments. This website stands out among other translation sites, which sometimes need help to follow. It also secures user data and payment information using Secure GlobalSign by GMO.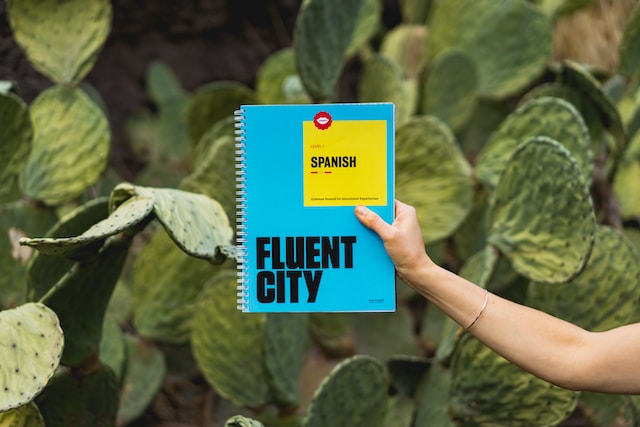 How Do You Translate Documents With Rapid Translate?
Unlike most modern sites, the website offers a direct interface that does not require account creation. Therefore, customers can begin the process as they open the site without signing up. For increased ease of usage, the company has added a phone number to aid inquiries when there are unclarities.
Considering all of this, here are seven steps for translating documents with this company:
Launch a web browser on your computer and visit the Rapid Translate website. Be sure to go to the site's homepage.
From the homepage, click the blue "Order Now" button at the top-right corner of the screen. The website will immediately redirect to another page where you can initiate the order.
Following the prompt, enter your name and email address in the spaces available before heading to the next section.
The following section prompts customers to upload the needed documents for translation. Clicking the blue button takes you to your device's files, where you can choose the file before uploading it.
Choose the languages to translate the document from and to. Then, choose the number of pages the document contains.
Choose your preferred turnaround service options, and pick a delivery method. You can only receive a digital copy of the document via email. You can also opt for a mailed physical copy.
Finally, enter any additional details and notes for the translator, input your payment credentials, and complete the order.
While creating an order on the website, the company allows for high customization. Ultimately, the order's total fee arises from the aggregate of all these customizations. While the flat fee for a page remains constant, the extra services may push the fee higher.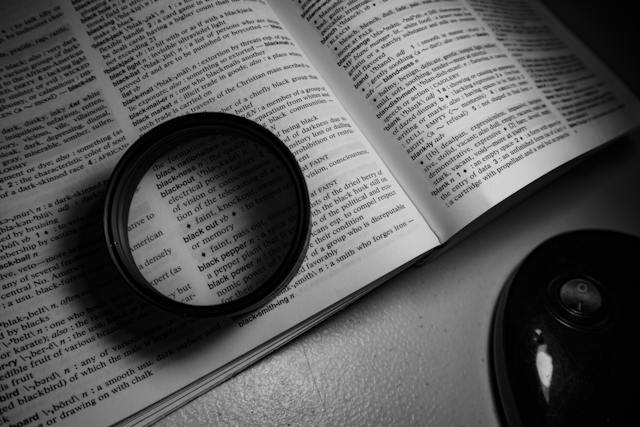 What Extra Documents Does Rapid Translate Add to an Order?
Besides the translated version of customers' documents, the company includes several additional items to validate the translation. Most organizations that require such translations also ask for these supporting documents. Which of them does Rapid Translate offer?
This translation service provides cover sheets and signatures to translated documents. These sheets include the company's name and details describing its integrity and legitimacy. Rapid Translate also includes a notary stamp and signature for customers who require notarization. For mailed documents, the company provides wet and hand-signed signatures.
Overall, this translation company's growing reputation in the industry has attracted much attention and scrutiny. The generally growing need for translation services stems from the need for better communication and use of domestic documents. If you've asked questions like "Is Rapid Translate legit," consider this option when finding a viable solution.
Rapid Translate lets you take your global communication to new levels. This service comes through if you're considering growing your business, linking with other people, moving, or studying abroad. The accurate and effective translation it provides helps break down language barriers, covering the world. Sign up today and experience the power of seamless communication!
100% USCIS Acceptance Guarantee
Certified Translation Services for Documents and Certificates
Order Now