The translation industry is fast expanding due to the rising need for professional translators amid the growing migration rate. But just like any other profession, people must meet specific requirements before qualifying to become translators. The American Translators Association (ATA) and other institutions issue certificates to enforce these requirements, validating qualified professionals. But how can someone obtain a translation certification?
The certification from the American Translators Association is one of the most respected warrants for personnel in the industry. To obtain it, translators must pass a certification exam assessing their translation skills and overall language understanding. Besides the ATA, several other agencies also run certification programs for translators. This article discusses all about procuring yours.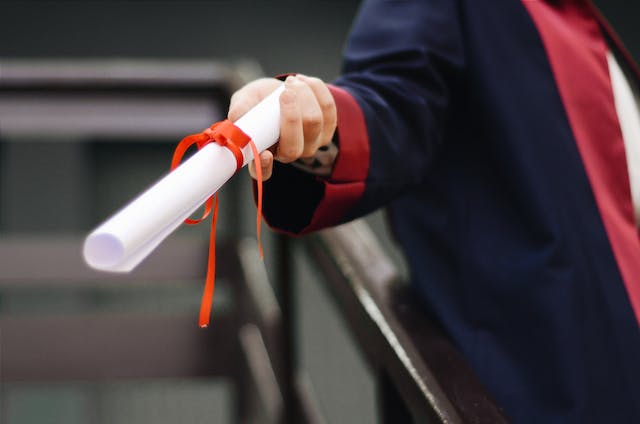 Guide to ATA Certification: Joining the American Translators Association
To work for a translation company, you must procure a valid certificate that indicates your qualifications as a translator. But while many organizations offer this certification, there is a higher recognition for ATA-certified translators. Generally, people in the United States and worldwide consider these professionals more competent. So, here is a guide to ATA certification.
To obtain the American Translation Association certification, translators must pass the three-hour certification examination. The exam is usually proctored and open-book, but it tests and challenges the language skills of a translator. It tests an individual's capacity to provide accurate results, as well as language comprehension, translation strategies, and writing abilities.
To sit for the ATA certification exams, you must be an experienced translator. You must also be a member of the association. The association organizes the examination from April to September of each year. Also, it does not provide waitlists; it only opens registration when it's time. During this time, translators can either opt for online or in-person sittings.
To obtain this certification from the American Translation Association, follow these steps:
Launch a web browser on your computer and open the ATA website.
Visit the ATA exam schedule and registration page on their website.
Scroll down and hit the "Check exam status" option. You'll see a table from the new page with the details of the forthcoming exam sittings.
Choose a suitable option nearby, register for the exams, and write it. The association will contact you with the results in time.
The association offers slots for the certification exams on a first come, first come basis. Also, it charges $525 for registration. Unfortunately, it offers a limited number of language combinations.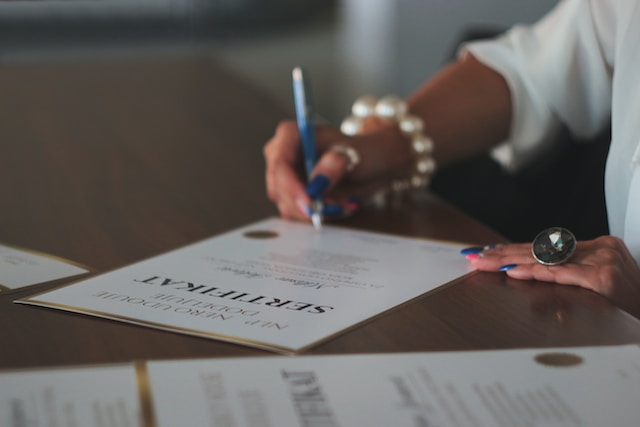 How To Get Translator Certification From Other Programs
certifications to professionals. These options are helpful, especially when the ATA does not work with your preferred language pair. These certifications cover a wide area. Therefore, these organizations test for different abilities, including consecutive interpreting, simultaneous interpretation, and sight translation. However, there are concerns about how to get translator certification from these associations.
Here are a few viable options:
The United Nations Translation Accreditation
Globally, the United Nations Translation Accreditation is one of the most recognized authorizations for translators. Professionals can obtain this accreditation from the American Society of Travel of Advisers – United States of America. The process for issuing this accreditation includes a Language Competitive Examination (LCE). The LCE assesses which language they have an advantage in.
In this accreditation program, the officials assess translators on their primary language. Here, the main language is the candidate's post-secondary education. The officials also test individuals on their target language, which is one into which the candidate works. Then, the agency tests the candidates in the six UN languages.
The program begins with written tests, after which the candidates perform competency interviews. But before then, the association requires that individuals possess at least a bachelor's degree. They must also be language professionals and be able to translate into at least two UN languages.
The Certified Translation Professional Program
Besides completing physical certification programs, translators can also undertake online programs like the certified translation professional program. This program emerged from the Global Translation Institute, an association for translators around the globe. The Institute aims to provide resources for budding professionals to grow their interests and careers.
The program offers programs for 23 languages, allowing users to study and write the exam conveniently. It offers three-hour exams consisting of 80 multiple choice queries, translation of two passages, and two essays.
Certified Medical Interpreter Program
Intending translators with ties to the medical field can also enroll in the Certified Medical Interpreter program. The National Board of Certification for Medical Interpreters runs this program, certifying translators who have reached appropriate medical interpretation standards.
Medical practitioners are sometimes interested in this certification because they must meet guidelines and maximize their patients' safety.
In this instance, translators must undertake an oral examination and a written test. This program provides certifications for professionals in six languages. They include Korean, Vietnamese, Spanish, Cantonese, Russian, and Mandarin. Also, the issuers require translators to renew their certification after five years.
How Is Translation Certification Different From Certified Translation?
Many industry newbies find terms relating to translation quite challenging to understand and differentiate. While many terms appear similar at first glance, they could be different. For instance, there are often misunderstandings regarding the certification and certified translations.
Generally, the certification for translation is a document that indicates a translator's pedigree. It shows that a translator is a professional, having undergone the most rigorous tests of his capabilities. Only notable organizations and institutions issue these certifications.
On the other hand, certified translations are translation jobs with signed statements indicating their accuracy and completeness. In most cases, people recognize certified translations more than uncertified translations. This is because of the indication that someone vetted the document and attested to its accuracy and 100% integrity.
While a translator may not need a certification to issue certified translations, most prefer working with recognized translators. As a result, many translation companies hire and work exclusively with certified translators. For instance, Rapid Translate, a translation company, strictly offers certified translations on customer requests.
The company also helps customers take their communication activities to greater levels. Rapid Translate helps people looking to study abroad, expand their businesses, or connect with people in other locations. Of course, you can use this service to break into the world with limitless communication. Order now and start your journey today!
100% USCIS Acceptance Guarantee
Certified Translation Services for Documents and Certificates
Order Now